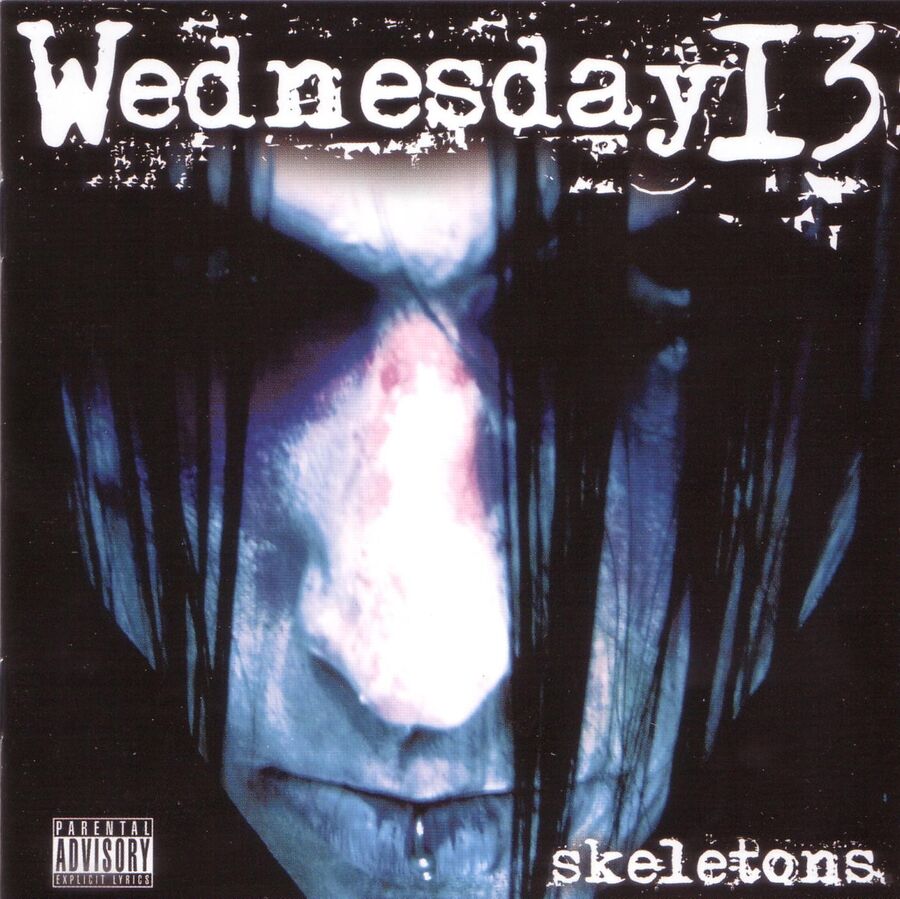 Skeletons is the third studio album by American horror punk musician Wednesday 13. It was released on April 29, 2008, available exclusively through Hot Topic locations in the United States, and in the United Kingdom on May 12, 2008 by DR2 Records, a subdivision of Demolition Records. It has been described as having a heavier and darker tone than previous efforts and as being Wednesday 13's most personal record to date, delving into his personal life, as well as his life-threatening alcoholism. Skeletons was meant to be preceded one month earlier by an EP entitled Bloodwork, however by the release date of Skeletons, Bloodwork had also become available for digital download.
Track listing
Edit
"Scream Baby Scream" – 4:01
"Not Another Teenage Anthem" – 3:54
"Gimmie Gimmie Bloodshed" – 2:23
"From Here to the Hearse" – 3:45
"Put Your Death Mask on" – 3:54
"Skeletons (Song)" – 4:53
"My Demise" – 4:10
"With Friends Like These" – 3:04
"No Rabbit in the Hat" – 3:14
"All American Massacre" – 3:11
"Dead Carolina" – 3:52
Community content is available under
CC-BY-SA
unless otherwise noted.